Top posting users this week
Who is online?
In total there is
1
user online :: 0 Registered, 0 Hidden and 1 Guest
None
Most users ever online was
9
on Sun Feb 12, 2017 5:52 am
Name:
Knife
Description:
Your average cutter, both useful as a tool and weapon.
Name:
Tanto
Description:
Longer than an average knife, the Tanto is a honor blade carried by the samurai usually only drawn to end one's own life or in an emergency.
Name:
Wakazashi
Description:
Almost always set with a Katana, these short swords are used when the length of a Katana is more hampering than helpful. Also famous for use in two-weapon fighting.
Name:
Sword
Description:
The standard low quality sword. Easier to find than any other lengthened blade, these are plentiful and often low quality.
Name:
Officer Sword
Description:
A standard gift from a general to a soldier who has risen above the ranks and become an Officer, these straight swords are more ceremonial than anything else. While useful on the battlefield, most officers prefer to fight with weapons they are trained in rather than immediately swap to a sword.
Name:
Katana
Description: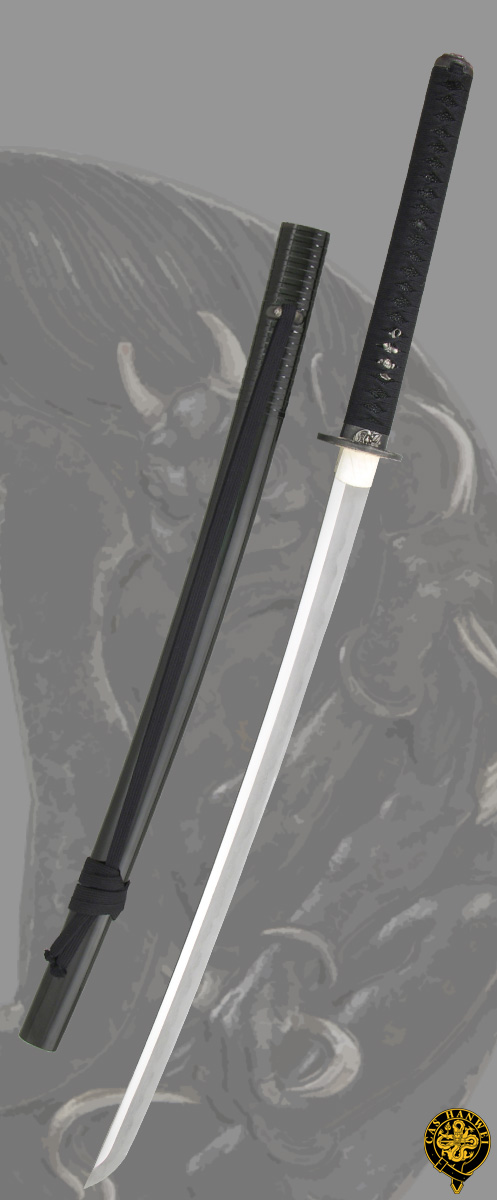 The soul of the Samurai, a sword considered the best crafted in all the world. They are difficult to find, expensive, and claiming one usually makes the name of the individual known throughout the area if they have any skill with it.
Name:
Naginata
Description:
A large Polearm type weapon, it features a long wooden shaft tipped with a razor sharp blade that either resembles a Katana blade (Usually for infantry) or a broader blade for added heft (Usually Calvary)
Name:
Trident
Description:
Another example of a weapon that is more style than practical, often farmers carry simple versions of this weapon (A Pitchfork) during a revolt while professional soldiers like the intimidation factor of an Ornate Trident
Name:
Scythe
Description:
A tool from the fields, scythes come in many shapes and forms and though unwieldy in the hands of amateurs some soldiers like the fear it inspires on the battlefield.
Name:
Manriki Gusari
Description:
Two weights, usually stylized in some fashion, attached to a length of chain between them. A whipping, ensnaring, tangling, and blocking weapon; most armor easily deflects the weights while the unarmored opponent finds the blows crushing.
Name:
Kusarigama
Description:
A kama attached to a length of chain that ends in a weight. Great for entangling an opponent and then coming in close for the kill.
Name:
Kyotetsu Shoge
Description:
A chain link weapon similar to the Kusarigama and Manrikigusari, rather than weights or Kama's attached to the links an iron ring and special hooked knife are used.
Name:
Nodachi
Description:
Basically a giant Katana, these weapons are normally used by Calvary or anti-Calvary due to their average sword length (Between 4 feet of blade and 7 Feet)
Name:
Neko Te
Description:
These weapons are almost useless due to their lack of range and inability to cut through the most basic armor. However, in the hands of a properly trained martial artist they can add a deadliness to their hand-to-hand skills that can only be provided by razor sharp steel. Attached to the fingers, they are great for gouging out eyes, ripping off ears, and tearing off facial features.
Name:
Yumi
Description:
These massive bows were some of the most precise archery tools ever created. Their size allowed for great distances and they were often used en masse to rain down a hail of arrows onto an advancing army. Most often they were used standing still or from horseback.
Name:
Recurve Bow
Description:
[img
http://www.classic-bow.com/catalog/images/0367_recurve_bow.jpg[img]
The recurve bow provided all the power of the Yumi with a shorter range. With the arrows packing much more of a punch, it is a quick and mobile bow capable of being charged onto the battlefield with. Despite its power, accuracy at longer ranges simply cannot match the Yumi.
Name:
Yari
Description: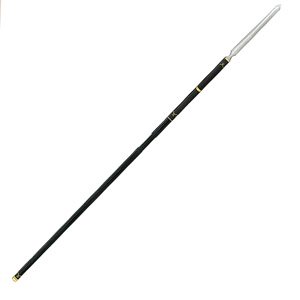 The standard spear of the average Japanese Soldier.



Posts

: 3


Join date

: 2011-08-24



Fuck, somebody find better pictures! Mine are too fucking big.



Posts

: 3


Join date

: 2011-08-24



Why don't we just use wikipedia links? We don't need to list pictures.



Posts

: 2


Join date

: 2011-08-23



Already told him to put them as links
Admin




Posts

: 1


Join date

: 2011-08-23



Much better, honestly. Albeit I agree with the rest. Just place a link instead of the images or something, cause SINCERELY.

Nontheless, I have made a bit of research and decided it WOULD possibly be a nice idea to add a few more weapons. Their names:

Bo
Hanbo
Tekko
Nagamaki
Kodachi
Yoroi Toshi

I'd also like to mention that, although kodachis ARE basically wakizashi/katana... But, there was something about only samurais being able to use by law any type of bladed weapon with more than 60cms. Kodachi were favoured weapons by merchants because of the fact that it was exactly and always 59cm long, thusly they had something to defend themselves with.


... I also don't really understand why the tridents, knives, scythes and officer sword along with the sword itself. But surely there's a reason. It's not like it's not "correct" so to speak, so it's unecessary to really change that.



Posts

: 2


Join date

: 2011-08-28



Similar topics
---
Permissions in this forum:
You
cannot
reply to topics in this forum